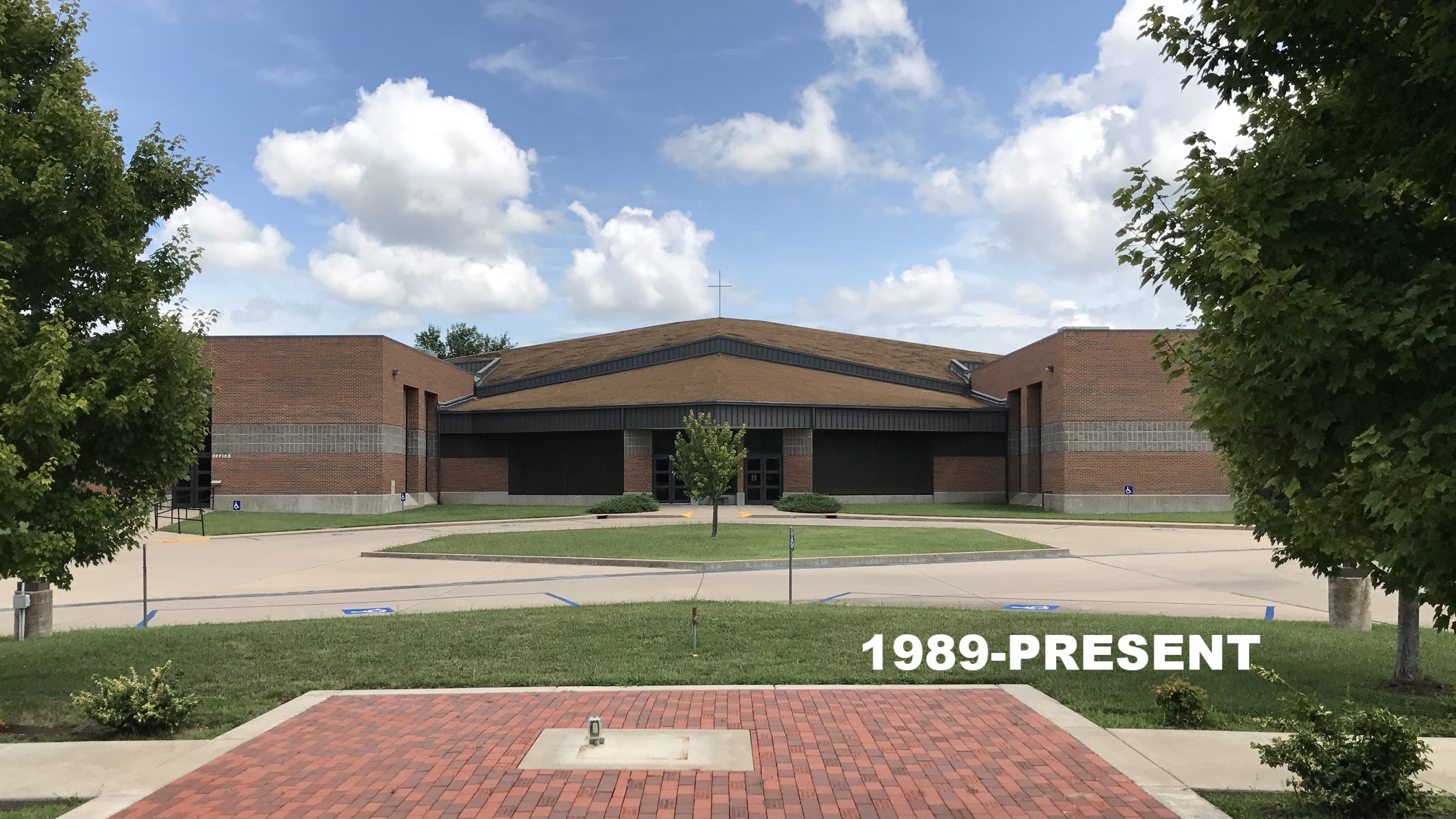 The Augusta Methodist Episcopal Church (as it was originally known) was organized in 1866, with O.S. Snow of the New England Conference serving as Pastor. At this time the church did not have a building where the congregation could meet. This lack was met when the owner of the only store in town gave the group permission to meet in the building's upper story. Worship services were held in this manner for years.

In 1875, The United Methodist Church was built in Augusta under the leadership of Rev. George W. Harrison. This stone structure church served as the church home until 1906 when a new frame church was erected. The Church was known for its heart for mission work in the community as well as its beautiful stained glass windows and hand-pumped organ.

The United Methodist Church eventually moved into a brick structure in 1923. Here it remained until 1989. The building itself was designed to serve a dual purpose. First and foremost as a place of Christian worship. Secondly, to accommodate the three-to-four hundred members who attended Sunday School weekly. For better than 50 years, the United Methodist Church served as a gathering place for people engaged in church and community related activities. Among those who used the structure at the time were the Boy Scouts of America and various recreation groups who played basketball and volleyball.

During the 1980's the church received a tract of land on Ohio Street, to be used in the building of a new Methodist Church. In October of 1989 the First United Methodist Church held its first worship service at its present location, 2420 N. Ohio Street.

Today, Augusta United Methodist Church (AUMC) continues its dedication to its members, the Augusta community and its surrounding area. AUMC offers two worship celebrations, weekly Sunday School and Youth Group meetings, as well as various children, youth and adult programs. The Church continues to open its doors to the community through various organizations like Al-Anon, TOPS, Boy and Girl Scouts of America, the YMCA After School program, USD 402 Kindergarten Round-Up and serves as a Butler County voting site as well.

Our congregation has a proud history of service and sharing God's love in the community and we seek to continue that rich tradition for years to come.